Dear Chessfriends,
After four good issues of ICCF AMICI,
Alex Dunne has put an end to his time as editor and you are hereby stuck with me, Raymond Boger.
I have been involved in ICCF AMICI from the start.

Some of you might know me from the ICCF congress 2001 Rimini or 2003 Ostrava, or perhaps you have visited my CC homepage - www.mychessweb.com, where you can read more about me and my CC activities.

There will be no change of course for the magazine,
I just hope that even more people can contribute,
so that we can continue to grow.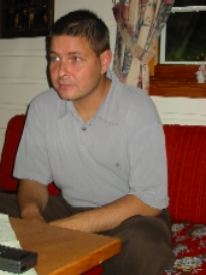 GM Raymond Boger
Norway